Pirates Alley LIVE at D14 Milwaukee 4/7/16



City to City LIVE at D14 Milwaukee 4/7/16




| | |
| --- | --- |
| Funky Chemist is an organ trio inspired by Stanton Moore, Dr. Lonnie Smith and Soulive. With an even mix of original compositions and funky covers, the music of Funky Chemist will make you feel good. Please contact dan@danielnathan.com for booking. | |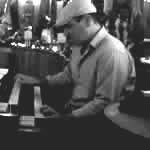 Jeno Somlai - Hammond Organ was a professional drummer for 15 years before trying his hand at the keys. That percussionist sensibility clearly translates to his style on the Hammond organ and his unwavering grooves drive the rhythm of the band. His solo album "Let It Go" is available at cdbaby.com.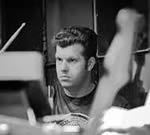 Andy Blochowiak - Drums has a degree in percussion from UWM. He has drumming credits with Stacks Edward Band, Little Jimi and the Blackbirds and Shea Hill. Andy offers drum instruction at Lincoln House Music in Milwaukee.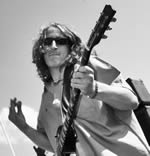 Daniel Nathan - Guitar is a singer, songwriter, and multi-instrumentalist. He has released three CDs with his indie/blues rock outfit Well Informed Citizens. Daniel also wears the Slash top hat in his Guns N' Roses tribute Gun Sin Roses.





8/5/18 - Bay View, WI
6/1/18 - Bay View Jazz Fest 5 / Gallery Night @ D14
5/31/18 - The Bay
3/24/18 - The Bay
1/25/18 - The Bay
1/20/18 - Dugout 54
11/16/17 - The Bay
8/18/17 - Sprecher Traveling Beer Garden @ Green Park, St. Francis
6/30/17 - Summerfest, Uline Stage
1/26/17 - The Bay
11/10/16 - The Bay
9/16/16 - 5 O'Clock Steakhouse
7/8/16 - Summerfest, Briggs & Stratton Big Backyard
5/12/16 - D14
5/5/16 - The Bay
4/7/16 - D14
3/31/16 - The Tonic
12/10/15 - The Bay
5/15/15 - Clear, Underground @ Hotel Intercontinental Music Series